Welcome to JCOC
Jackson County Outdoor Club is for anyone who enjoys nature and wildlife in the great outdoors.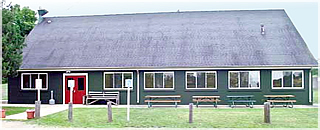 Our property includes wooded areas, open fields, a clubhouse and access to Ackerson Lake for enjoyment. JCOC members can participate in hunting, fishing, camping, canoeing, hiking, backpacking, boating, bicycling, skiing, nature photography, skin diving and many other activities that involve our forests, fields and waterways.

News/Events

RANGE USE BY NON-MEMBERS
Non-members caught trespassing will be prosecuted. (read more)
NOTICE: NO HUNTER SAFETY FIELD DAYS AT JCOC.
HUNTER SAFETY FIELD DAYS CANCELLED (read more)
TRAP SHOOTING
TRAP SHOOTING IS OPEN TO THE PUBLIC. SHOOTING EACH WEDNESDAY AT 5 PM. COST IS $4 MEMBER, $5 NON-MEMBER, AND CHILDREN UNDER 18 $3. BRING AMMO AND FIREARM. (read more)
How to HANDGUN CLASS
If there is enough interest JCOC "may" hold a free how to handle a handgun class. If you would be interested in, and attend this class, message JCOC through this website with "handgun class" in the subject line. If a class is scheduled the date and times will be posted here and on our FB page. (read more)
APPOINTMENTS WITH CLUB OFFICERS
Please read this if you are considering renting the clubhouse , or need to schedule a Range Orientation appointment. (read more)
SUNDAY BREAKFAST DISCONTINUED
No longer holding breakfast adding lunch on specific dates. (read more)
FREE MEMBERSHIP DRAWING 450 BUSHMASTER
Free ticket for each membership meeting you attend. (read more)
CWD Map for Michigan
Three deer in Jackson County have tested positive for CWD. Two in Spring Arbor Township and one in Liberty Township. The doe in Liberty was 4-1/2 years old and weighed 70 pounds. Click on this link CWD Map to see printable map of areas where CWD have been found in Michigan. For additional information go to the JCOC Facebook page. (read more)
ATTENTION ALL TARGET SHOOTERS
Shooters are shooting at supports for target fencing and also are modifying wooden structures. Other damages to, and alterations of structures have been reported to the board of directors. Please DO NOT shoot at target supports or other inappropriate objects. Modification/alteration of wooden structures is strictly prohibited. PLEASE help keep our ranges facilities and equipment in good condition for everyone to enjoy. ANY MEMBER REPORTED AND DOCUMENTED TO BE RESPONSIBLE FOR THESE ACTIONS WILL HAVE THEIR MEMBERSHIP REVOKED FOREVER. (read more)
Civilian Marksmanship Program


JCOC is now affiliated with the Civilian Marksmanship Program. Club MEMBERS can now purchase items through their program. (read more)
Security Upgrades at Clubgrounds
There have been numerous security upgrades at the clubgrounds including surveillance cameras and a gate restricting access to the firearm ranges. (read more)
October 6th Membership Meeting - October 6
OCTOBER MEMBERSHIP MEETING (read more)



Jackson County Outdoor Club
3550 Hart Rd.
Jackson, MI 49201
Phone: (517) 764-3415
Mailing Address:
PO Box 1708, Jackson, MI 49204-1708